ROBERT ABBATIELLO, N.D., L.Ac.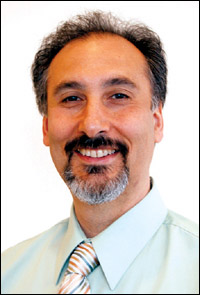 Robert Abbatiello, N.D., L.Ac. is a Licensed Acupuncturist & Herbalist, Naturopathic Doctor, Homeopath & Nutritional Consultant. He currently maintains his Acupuncture and Herbal license in Massachusetts, his Naturopathic license in D.C. and is a graduate of Westbrook University (Doctor of Naturopathy).
Robert brings a wealth of knowledge, experience and training to the natural healing arts of acupuncture, naturopathy, homeopathy, herbology and the teaching of yoga & meditation. He began his healing arts training in 1973 with the study of meditation. Robert learned the power of this ancient healing art when he had a powerful transforming healing experience. After that, he began a decade of extensive travel and studies with numerous Spiritual Teachers & Healers from around the world.
** Click HERE to read Robert's "Testimonials"!! **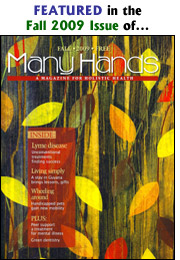 In 1979, he received his certification from the World Yoga Association in hatha yoga instruction. He completed his Kundalini Yoga Teachers Training in 1990. After graduating from the New England School of Acupuncture in 1985, Robert began his acupuncture practice at the renown Sports Medicine Brookline. His success led to the opening of an educational health center which provided acupuncture treatment as well as classes in kundalini yoga, meditation, massage, diet, and the principles of Naturopathic healing.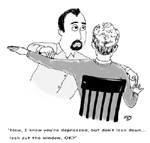 Continuing his pioneering efforts, Robert became one of the first acupuncture clinical supervisors at the Acupuncture Care Project in Back Bay Boston. The synthesis of traditional and esoteric acupuncture, homeopathy, herbs, nutrition, Naturopathic cleansing programs, kundalini yoga, meditation along with natural life style education constitute his primary emphasis in patient care. Robert has furthered refined his nutritional care by incorporating Nutritional Reflex Techniques.
As a nutritional consultant, Robert has developed his own line of supplements while his wide knowledge of proper diet & supplementation for peak performance in everyday & athletic life has been accessed from coast to coast: which include the likes of reknowned trainer Greg Joujon-Roche and stars on the level of Melanie "Sporty Spice" Chisholm & Alicia "Pink" Moore.
Robert has developed several systems of healing including ClearPoint Acupuncture ™, NeuroClear ™ and PulseClear ™. He has also developed several Healing Cleanses. These cleanses embody the synergistic benefits of his multi-faceted approach to optimal health and well-being. The ClearPoint 7 & 11-Day Healing Cleanses ™ promote and enhance rapid healing, immune system strength, pain/stress relief and mind/heart/body harmony.
Due to his continuing effort to address the needs of all levels of athletic performance, in Spring 2008 he was named the Official Acupuncturist & Sports Nutritionist of the New England Mutiny, who currently compete in one of the highest levels of women's soccer in the world - the Women's Premier Soccer League (WPSL).
A Quick Meditation On "Looking Within"...
Although many people live with little or no symptoms, a thorough evaluation often shows the conditions that may in the future adversely affect your health. By correcting a slight imbalance today you can avoid treating difficult and time consuming conditions in the future!! As you look deeper within yourself and work to grow & develop physically, emotionally & spiritually, Robert Abbatiello, N.D., L.Ac. hopes to support you in your journey though the blessing of Healing Grace...