Robert Abbatiello, N.D., L.Ac. is a Licensed Acupuncturist & Herbalist, Naturopathic Doctor, Homeopath & Nutritional Consultant. He currently maintains his Acupuncture & Herbal license in Massachusetts, his Naturopathic license in D.C. & is a graduate of Westbrook University (Doctor of Naturopathy). Robert brings a wealth of knowledge, experience & training to the healing arts... For more information, check our "About Us" page!
Robert Specializes In These Areas:
ClearPoint Acupuncture © • Traditional & Esoteric Acupuncture • Naturopathy • Chinese & Western Herbs • ClearPoint Kinesiology • NeuroClear ©
** Click HERE to read Robert's "Testimonials"!! **
A Quick Meditation On "Looking Within"...
Although many people live with little or no symptoms, a thorough evaluation often shows the conditions that may in the future adversely affect your health. By correcting a slight imbalance today you can avoid treating difficult and time consuming conditions in the future!!
As you look deeper within yourself and work to grow & develop physically, emotionally & spiritually, Robert Abbatiello, N.D., L.Ac. hopes to support you in your journey though the blessing of Healing Grace...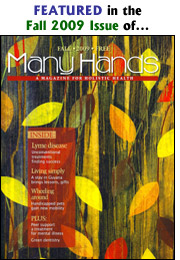 This Website Is Divided Into The Following Sections: