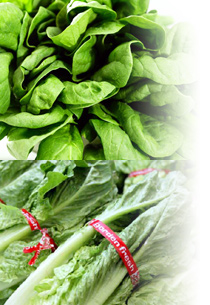 Eating plenty of vegetables - especially the dark green and leafy kind - is one of the most profoundly beneficial things you can do for your health. The easiest way to ensure that you are getting enough of these nutritious vegetables daily is with a well balanced vegetable juicing plan.
Vegetable juicing works because it balances the acidity that most of us struggle with!! Over the years, I have done extensive evaluations of vegetable juicers and nothing comes close to the value of the Samson 9001 Juice Extractor.
What Should You Look for In A Juicer?
Like most products, you should base your choice on quality, performance and price. In my years of juicing, I have found that it is important for the juicer to be operated at low speeds so it won't damage the juice or make it too foamy. It should be quiet so that it won't interfere with normal activities, be versatile and easy to clean.
Your Juicer Should Have Low Speeds To Protect Your Vegetables
Inexpensive juicers are centrifugal and spin at very high speeds to do their juicing. Common masticating and centrifugal juicers and blenders operate at high RPM's. These high speeds are the reason why blender type juicers are so loud, but more importantly, the high speed also heats up the juice and can cause damage to some of the perishable nutrients in the vegetables.
The Samson-9001 turns at slow RPM's to ensure that nothing is lost through heated elements in your juice. Therefore, heat and impact shock are virtually eliminated and oxidation is significantly reduced. This low speed also helps the single gear machines foam far less than a double-gear style juicer (i.e. like the $800 Angel Juicer).
Many Juicers Can Rob You Of Precious Time With Long Cleanups
Not all juicers are the same when it comes to ease of operation and cleaning. Being easy to clean might not sound important but it may have an influence on your juicing plans. Poorly made juicers require extensive cleaning to keep them well maintained.
Even expensive juicers, like the Angel (which is stainless steal & uses twin gears) or the $2,000 Norwalk Juicer can take up to 30 minutes to clean properly. Most people find that when it takes that long to clean up they just don't juice.
Cleaning the parts of the Samson-9001 is easy & requires little more than a quick rinse under the tap. This quality design has cut my cleaning time in half while giving me more flexibility in my juicing options.
Some Juicers Only Juice Non-Leafy Vegetables
Many masticating & centrifugal juicers have a hard time juicing wheatgrass and leafy green vegetables.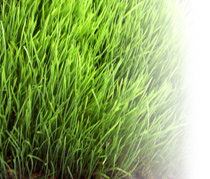 Many people actually purchase wheatgrass juicers because the typical centrifugal juicers can't do that. Unlike most current popular juicers, the Samson-9001 is designed to extract green juices. They easily produce high volumes of green juice without plugging up and the pulp comes out dry.
Some Juicers Can Be Very Expensive
You can spend over $2,000 on a Norwalk Juicer or $800 on the Angel Juicer, which is twin-gear and all-stainless steel. The Angel does a good job of juicing but they have sub-par customer service. The Norwalk is a great juicer for maximum yield & excellent juice quality, however, the price is usually too high for most consumers and it is used mostly by health institutions.
The Samson-9001 is a third of the cost of the Angel Juicer and around 10% of the cost of the Norwalk Juicer! If you don't already have a juicer than please... DON'T DELAY!! Juicing is one of the healthiest things you can do for your body.
The sooner you get your juicer, the sooner you will be able to feel more energy and start feeling terrific! With all the living raw energy that vegetables provide, you will will be taking the next step forward to superior health!!