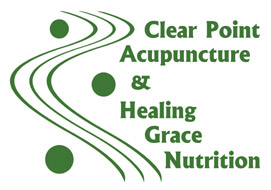 30-DAY FOLLOW-UP PROGRAM...

A 30-DAY PROGRAM OF CONTINUED TRANSFORMATION & REJUVENATION

"Keep Going! Feel Great! Keep Up! Transform! Elevate!"

Congratulations!!...

...On the completion of your ClearPoint 11-Day Healing Cleanse ™ & on your decision to choose a new state of health and wellness!!!

Change is not always easy. It often requires time, commitment and dedication. Your current state of health has probably been the result of many years of activities & factors that have been effecting the biochemical balance within your body. True wellness and health does not come merely from doing an 11-Day Cleanse & taking supplements.

Creating health doesn't happen through wishful thinking or taking pharmaceutical drugs that temporarily mask your symptoms. It simply comes from changing and modifying your lifestyle. Without a true lifestyle change, the best results that you may achieve may only be temporary, transitory and unfortunately, fleeting.

If you feel the changes are too much for you or not enough, please feel free to go light on yourself or get really focused. Just remember, as my teacher Yogi Bhajan says, "Don't be crazy but don't be lazy either. Do your best to keep up." While eating a simple & healthy diet is essential in correcting metabolic imbalances and promoting health, the changes or discipline it involves can be frustrating at times.

In order to help you make those important and unique lifestyle changes that will promote lasting change, the 30-Day Follow-Up Program has been created just for you! You will finally be on the path to long-lasting, enjoyable wellness and vitality!
---
---
When you're done with the ClearPoint 11-Day Healing Cleanse ™, the answer to the question of...
"WHAT'S NEXT?" Is...
THE 30-DAY FOLLOW-UP PROGRAM
YOU WILL RECEIVE:
• A 30 day supply of nutritional supplements & herbs designed to support immunity, digestive health, detoxification and broad-spectrum nutrition;
• A specially-designed yet less regimented 30-Day Program to continue the transformation - which includes dietary suggestions & recipes to encourage healthy eating habits;
• An easy-to-follow 50-page comprehensive instruction booklet.
It takes 40 days to Transform Yourself at a Cellular/Energetic/Emotional Level...
It takes 40 days to Break Old Patterns & Establish A New Way Of Being...
11 Days (The Healing Cleanse) + 30 days (The Follow-Up Program) is 40 Days (plus 1 for good measure) = TRANSFORMATION.
---
---
ORDER TODAY! Call 413-587-0777 for more information...
COST: The 30-Day Follow-Up Program is $235. Order by Day 5 of your ClearPoint 11-Day Healing Cleanse ™ to keep up the momentum! Ordering by the 5th day ensures it will arrive in time to continue YOUR quest for complete health & wellness!
Click on "Add To Cart" below for secure online ordering via PayPal or call us at 413-587-0777 to speak to Robert personally!